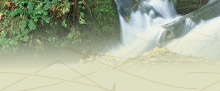 Introducing for facility of Momotaro-koi farm. Showing it by Video!!




Bred with special quality parent for producing special grade koi from over 12million fries.




Selling our own product which using it to our special koi.




about us.




Please take a look when you visit us by yourself.




Please read it before shopping by internet.




Please contact to our Agent and dealers in your country.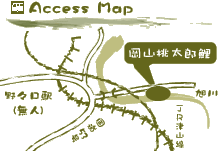 7 AUG 2019
49th All Japan Koi Show

At the All Japan Koi Show held in Tokyo on 2018 February4-5.






| | |
| --- | --- |
| Award | 90Bu Best in variety |
| Name | Mr Clasius Sali(Indonesia) |
| Handling Dealer | Dodo Koi Centre(Indonesia) |









| | |
| --- | --- |
| Award | Kokugyo Prize 65bu |
| Name | Mr Denzel henson usman(Indonesia) |
| Handling Dealer | Koi Castle(Indonesia) |









| | |
| --- | --- |
| Award | Kokugyo Prize 70Bu/Kohaku |
| Name | Mr Jeremy Goon(Singapore) |
| Handling Dealer | MAX KOI FARM(Singapore) |









| | |
| --- | --- |
| Award | Sakura Prize85Bu/A Ginrin |
| Name | Mr David Leow(Singapore) |
| Handling Dealer | MAX KOI FARM(Singapore) |









| | |
| --- | --- |
| Award | 90Bu Best in variety/Koromo |
| Name | Mr Jeremy Goon(Singapore) |
| Handling Dealer | Max Koi Farm (Singapore) |









| | |
| --- | --- |
| Award | 90Bu Miya Hideo/Showa |
| Name | Mr Zhou Tuan Zhang(China) |
| Handling Dealer | MAX KOI FARM(Singapore) |









| | |
| --- | --- |
| Award | Male Kokugyo Prize 75bu/Showa |
| Name | Mr Hartono Sukwanto(Indonesia) |
| Handling Dealer | Samurai Koi Center(Indonesia) |









| | |
| --- | --- |
| Award | 85Bu Best in variety/Showa |
| Name | Mr DjuDju Suryana(Indonesia) |
| Handling Dealer | Samurai Koi Center(Indonesia) |









| | |
| --- | --- |
| Award | Miyabi Prize 75Bu&First Prize/Showa |
| Name | Thaisuwan Fish Farm(Philippines) |









| | |
| --- | --- |
| Award | Sakura Prize 80Bu/A Ginrin |
| Name | Mr Benedict Campos(Philippines) |
| Handling Dealer | Thaisuwan Fish Farm(Philippines) |









| | |
| --- | --- |
| Award | Miyabi Prize 60Bu/Kohaku |
| Name | Mr Huang Chuang Zeng(Hong Kong) |
| Handling Dealer | Friendship Koi Farm(Hong Kong) |









| | |
| --- | --- |
| Award | Male Kokugyo Prize/Sanke |
| Name | Mr Huang Chuang Zeng(Hong Kong) |
| Handling Dealer | Friendship Koi Farm(Hong Kong) |