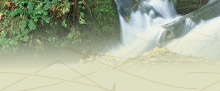 Introducing for facility of Momotaro-koi farm. Showing it by Video!!




Bred with special quality parent for producing special grade koi from over 12million fries.




Selling our own product which using it to our special koi.




about us.




Please take a look when you visit us by yourself.




Please read it before shopping by internet.




Please contact to our Agent and dealers in your country.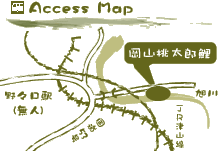 @


9th 10th December 2005
37th Shinkokai All Japan Combined Koi Show.
Kokugyo prize.

On January 20,21,and 22nd Momotaro Koi Farm exhibited koi in the 37th Shinkokai All Japan Combined Koi Show. On December 26th our farm was allowed to export and enter koi shows after all of our KHV tests returned negative.

Many koi bred and raised here won awards at this yearfs show. One Momotaro Sanke was one of the 5 nominees for Grand Champion. Additionally, some koi bred here at Momotaro Koi Farm and raised at our customersf ponds won prestigious awards. We are very pleased to share this yearfs award winners with you.



Mr. Saburou Izuka Male Champion- Kohaku
This is the 5th consecutive
Kokugyo win for this Kohaku and second time as Male Champion.

Mr.Tougo Kanayama 90 Bu Kokugyo- Sank, Best in Variety Sanke

Mr. Shojiro Kuroda 85 Bu Kokugyo- Sanke
Last year, this Sanke was Mature champion, which means this yearfs Kokugyo
award is its second in a row.
Mr.Nobuo Takigawa Jumbo Award- Kohaku 94cm
Mr. Gile van Alphen(De Scheper vijver centrum) 90bu Sanke Nominated for Grand Champion- gRyu- Xh 90cm



We also had many first and second prize awards at this yearfs koi show.